Laminated Tops | Granite & Quartz | Melamine Resin Tops | Outdoor Tables | Gallery
Custom Eagle Chair Wood-Core Laminated Tables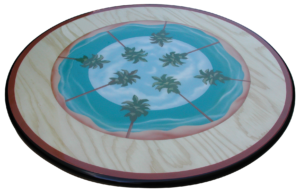 The greatest advantage of having us manufacturer your tables is that we make these from scratch, so you can simply choose a table size, choose a laminate, choose an edging, and we can make it!
With an extremely dense and very flat industrial particle board core, top and bottom laminated with high pressure laminate, and environmentally friendly water-based adhesive, your tables will persevere and be the talk of the town.

Any size can be made, though there are some standard sizes and shapes you can choose from.
You can also choose from different edging:
wood
aluminum
plastic
laminated
padded
square-to-round (STR)

You also have the choice of a wood-stain top and edges, although a laminated top is most durable for commercial use.
Lightweight Granite & Quartz Table Tops
The perception of granite and quartz is that it's expensive. This is not always the case. The cost of maintenance and/or upkeep can be a fraction of the cost of many other tabletops, though you must take care to use the recommended cleaning items.
Natural Granite Table Tops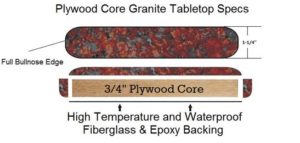 The natural granite table tops have a rounded edge (also known as a full bullnose edge) with a strong 3/4″ plywood core, hence how they are lightweight. They are 1-1/4″ thick and can handle high temperatures and are waterproof.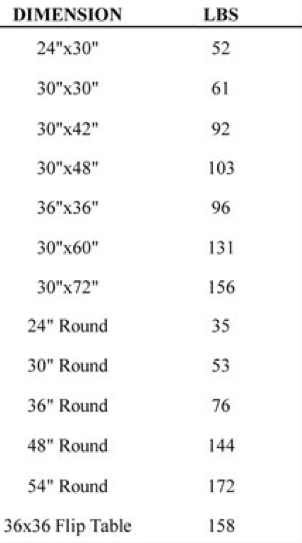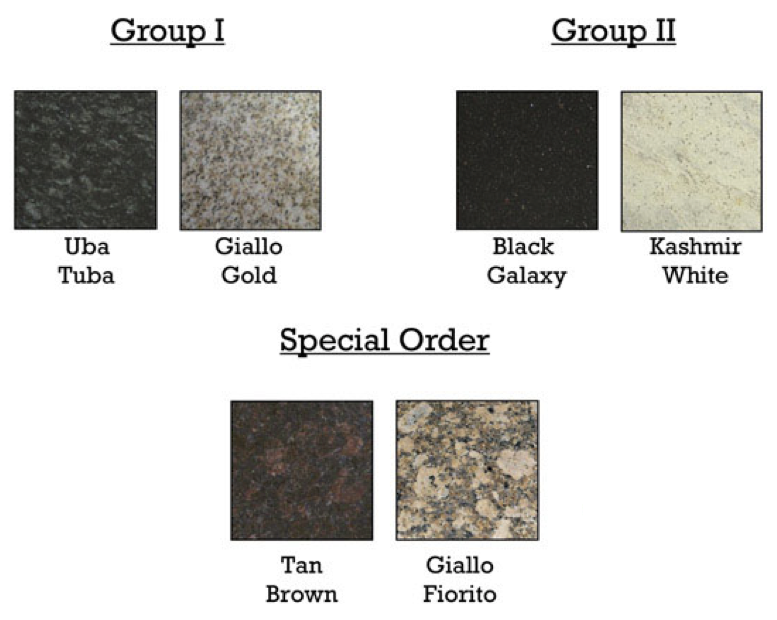 Quartz Table Tops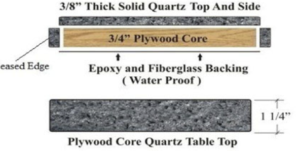 The quartz table tops have straight edges with a solid 3/4″ plywood core, also at 1-1/4″ thick and waterproof.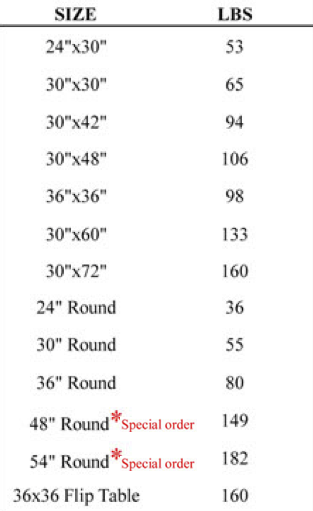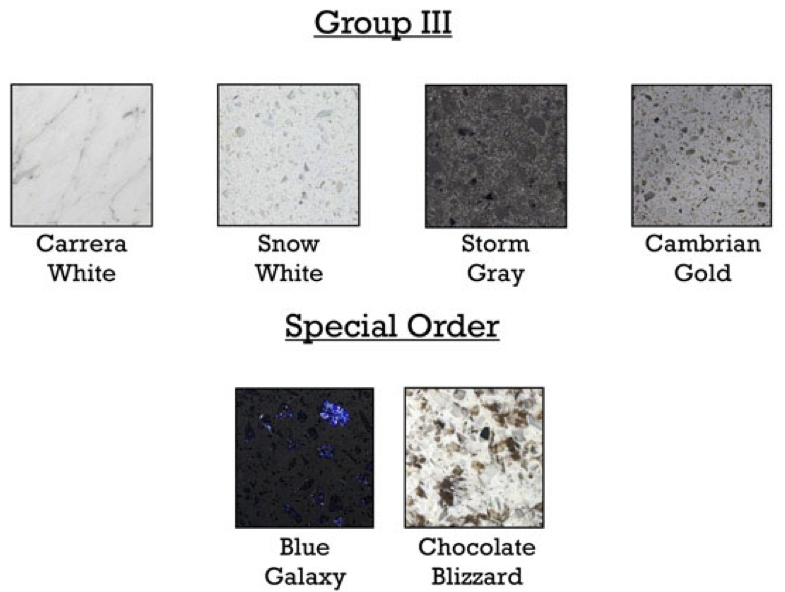 Melamine Resin Tables – Versa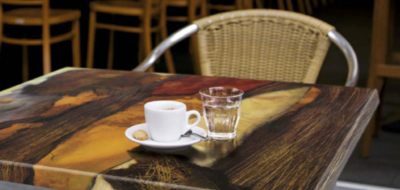 In the restaurant business, hospitality business or at home table tops must withstand tremendous abuse, day in and day out: scratches, acids, grease, hot cigarette, rain and heat from the sun. These one-piece resin tables shrug it all off without a trace. Our patented manufacturing process makes these table tops impervious to mechanical, thermal and chemical effects. The coverings with decor or material-based designs are
pressed homogeneously against the wood material to create a smooth, closed surface that is easy to clean and satisfied the hygienic requirements of the restaurant business. Unlike our manufactured wood-core table tops, these come in preset sizes and designs. You do not need to worry about deciding on the edges; it's seamless with the top, giving you a unique look.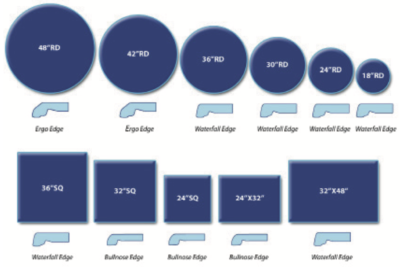 These are rated for both indoor and outdoor use.
We currently have a few clearance styles in stock – once they're out, they're gone!
Additionally, we have new styles that are in stock in various sizes. Please visit to see!
Outdoor Tables
Outdoor tables are the one type of tables that we keep in stock, excluding our melamine tables. We have:
Tavira, 732 Series
There are seven in this series:
30″RD bar height, 24″RD, 36″RD, and 48″RD for rounds, and: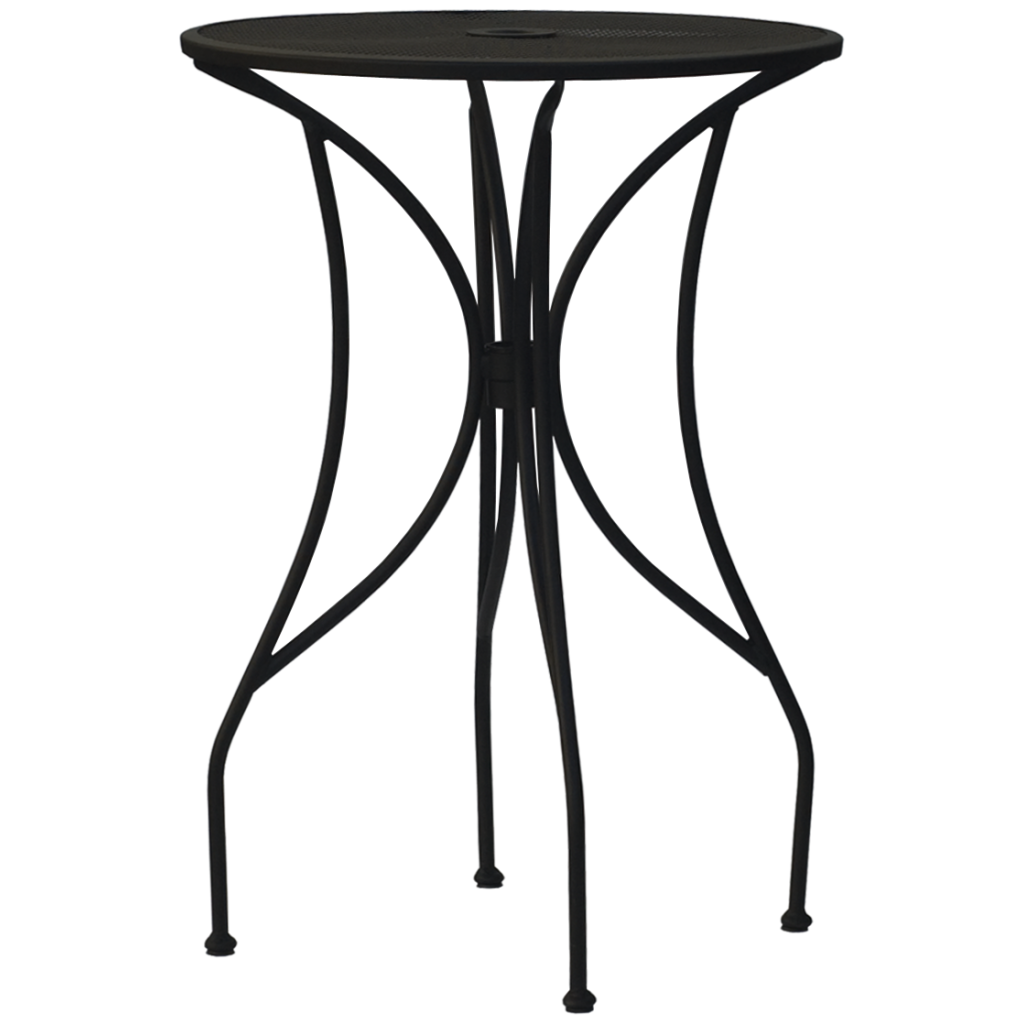 30″ x 30″, 36″ x 36″, and 30″ x 48″ for rectangles.
Portofino, 760 & 762 Series
The 760 & 762 both series comes in 30″ x 30″, 36″ x 36″, and 30″ x 48″.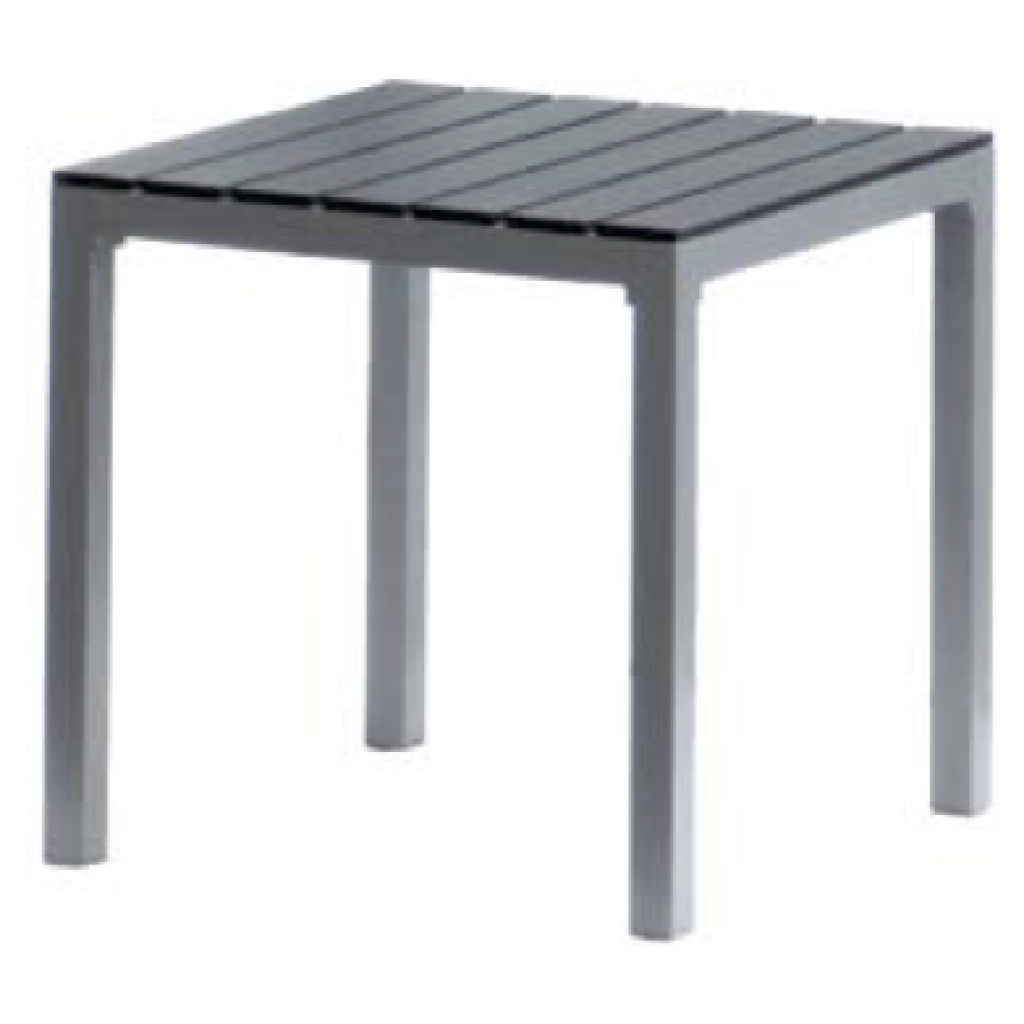 Inox, 720 Series
The 720 series comes in 24″and 32″ diameter rounds, 24″, 28″, and 32″ squares, and 32″ x 48″ rectangles.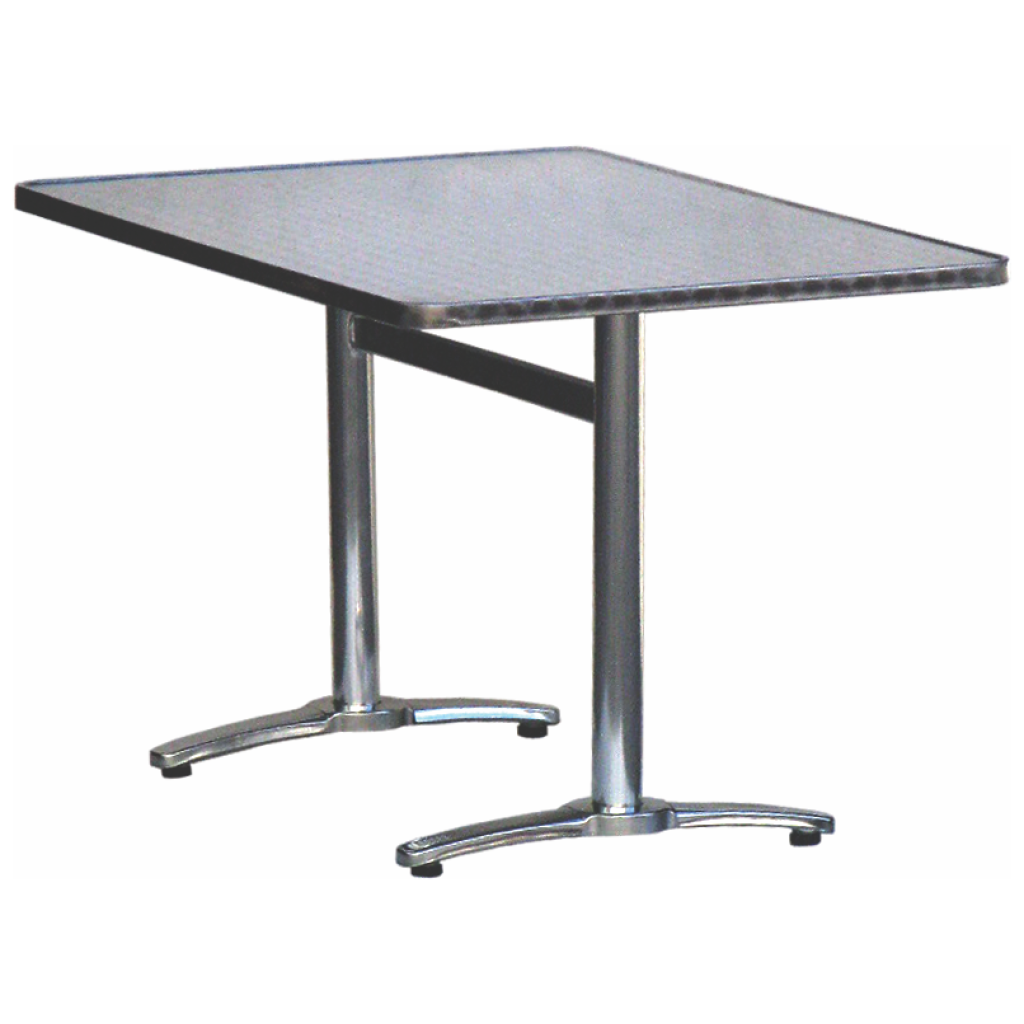 Versa, 370 Series
These are the melamine tables, as shown in the previous tab. We have some clearance styles – once these are gone, they're gone!
We will have new designs that will be an in-stock item starting in late May.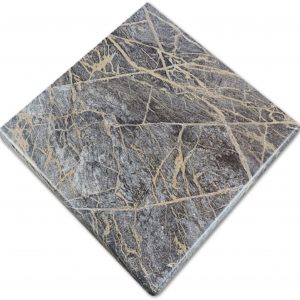 Eppe, 690 Series
These come in 42″ and 48″ diameter.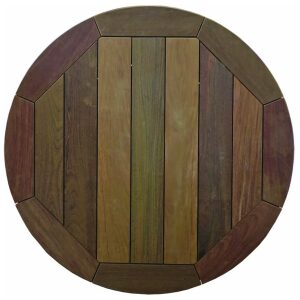 The Table Gallery
For ideas and visuals of the possibilities, please peruse the gallery. Only outdoor tables are kept in stock; custom made and melamine tables must be ordered.