Laminated Tops | Granite & Quartz | Thinscape | Melamine | Metal Tops w/ Bases | Ironwood | Gallery
Indoor Table Tops
Custom Eagle Chair Wood-Core Laminated Tables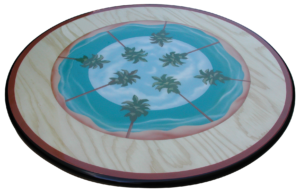 The greatest advantage of having us manufacture your tables is that we make these from scratch, so you can simply choose a table size, choose a laminate, choose an edging, and we can make it!
With an extremely dense and very flat industrial particle board core, top and bottom laminated with high pressure laminate, and environmentally friendly water-based adhesive, your tables will persevere and be the talk of the town.

Any size can be made, though there are some standard sizes and shapes you can choose from, depending on the space available to you and what type of food you're serving.
Large plates require more spacing, whereas just cocktails or breakfast diners can squeeze more. Demographics can make a difference too on whether they want to spread out or they are perfectly fine with getting cozy with their neighbor.
It is also known that round tables are more for looks – you lose a lot of space a square or rectangular table would also give you.
Additionally, you want there to be a size theme, for combining tables for larger tables; for instance, with a 30″x48″ table, you'd want some smaller tables that are either 24″x30″ or 30″x30″.
You can also choose from different edging: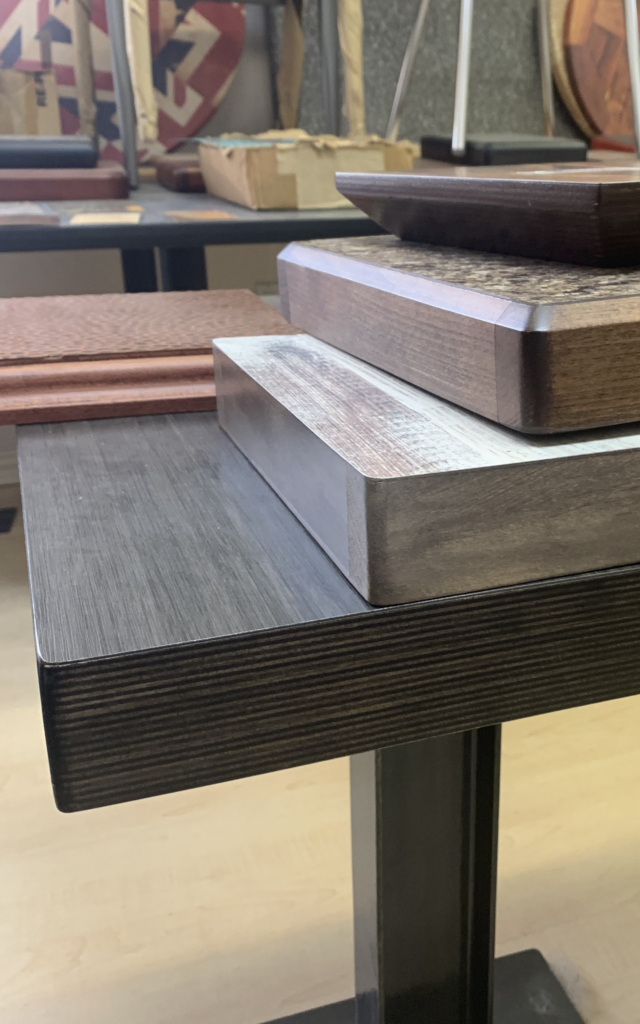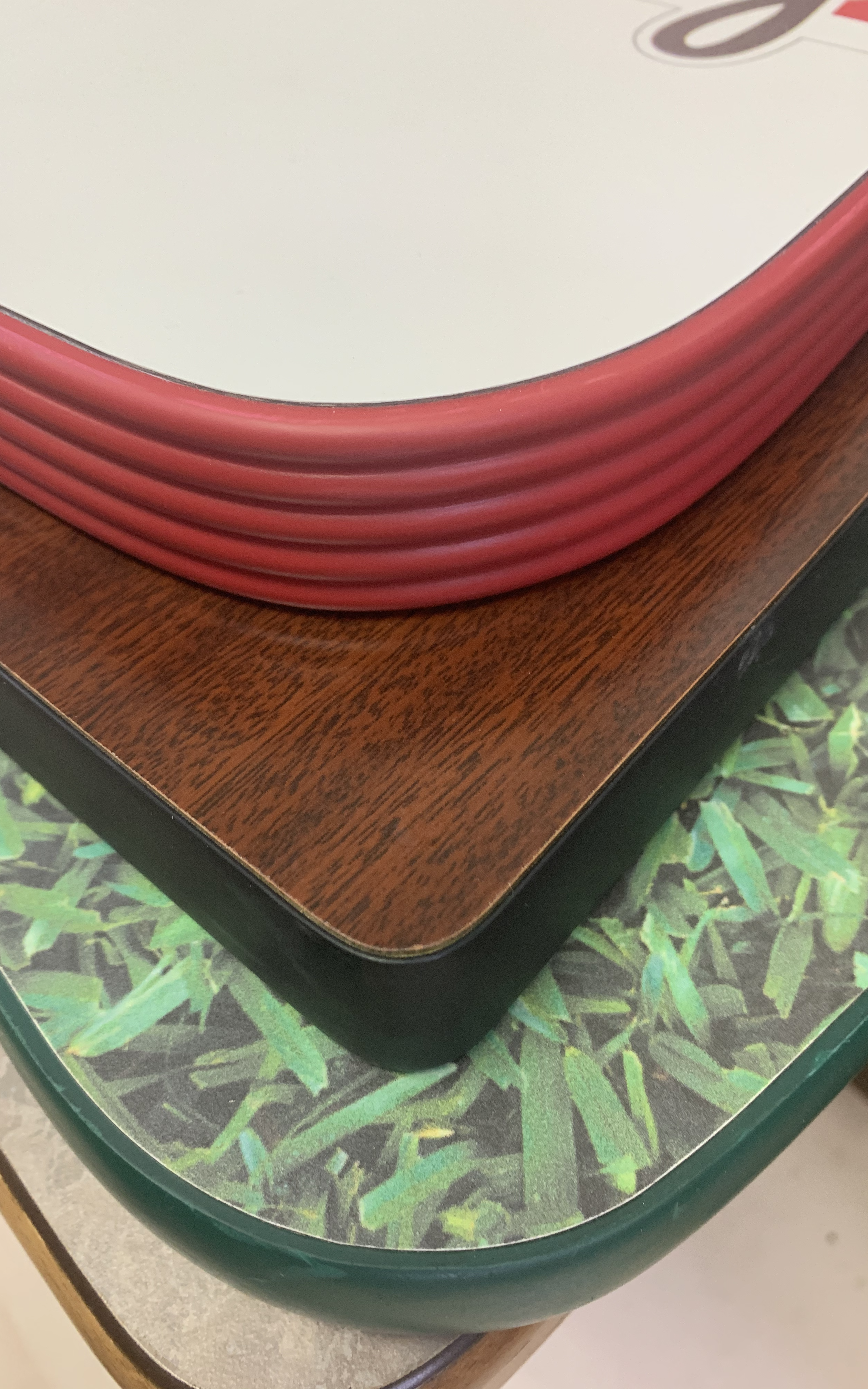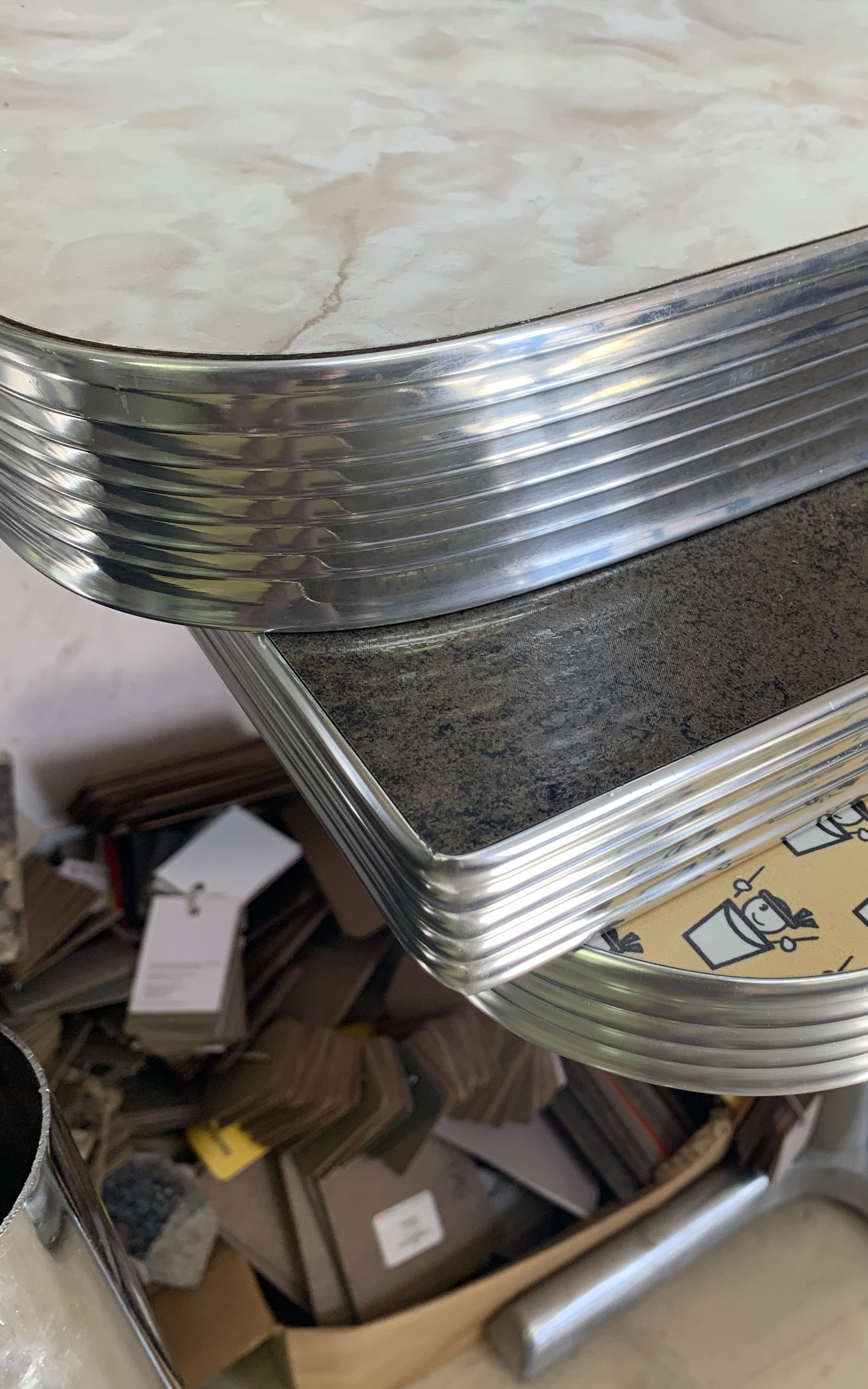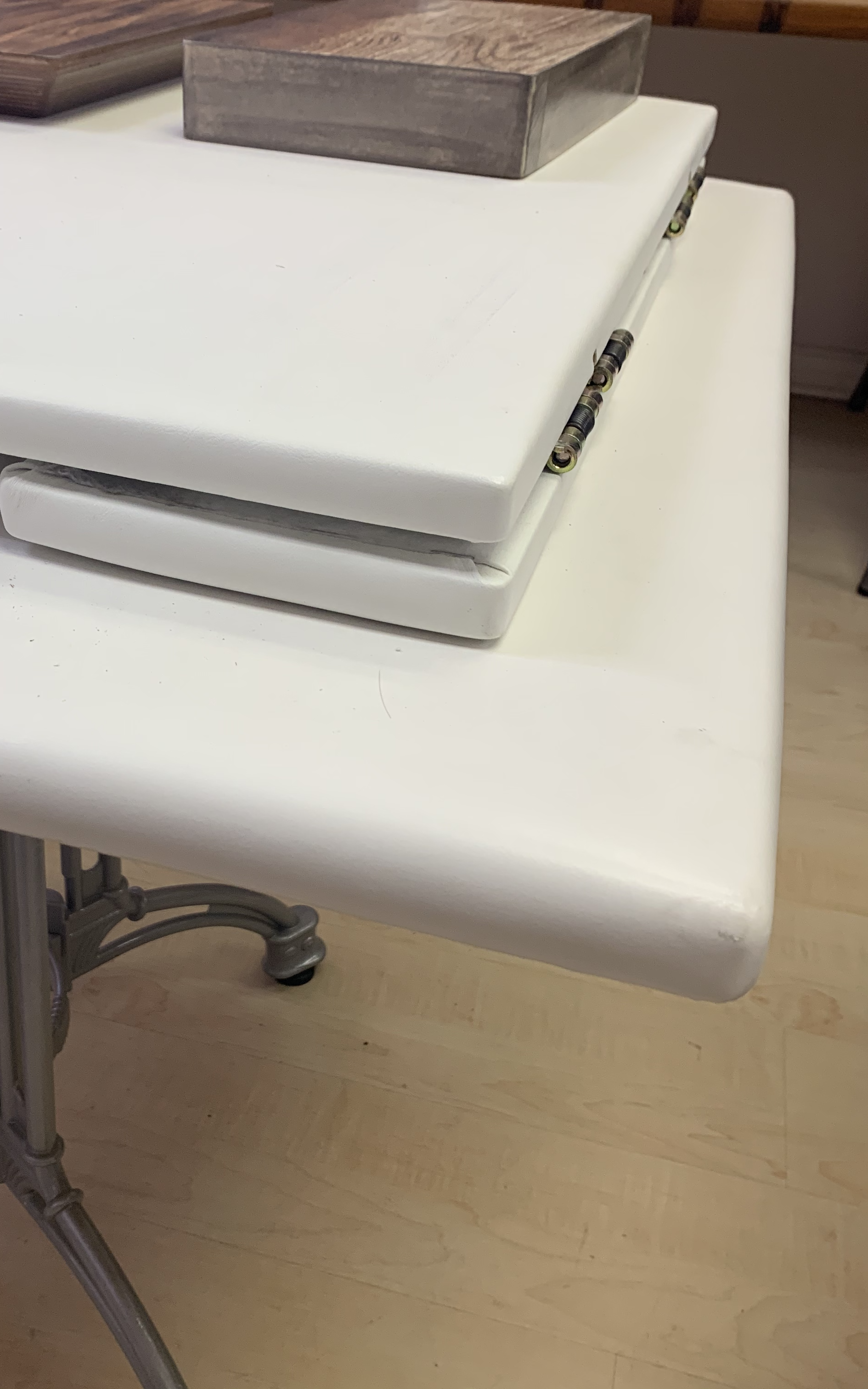 Outdoor Table Tops
Lightweight Granite & Quartz Table Tops
The perception of granite and quartz is that it's expensive. This is not always the case. The cost of maintenance and/or upkeep can be a fraction of the cost of many other tabletops, though you must take care to use the recommended cleaning items.
Natural Granite Table Tops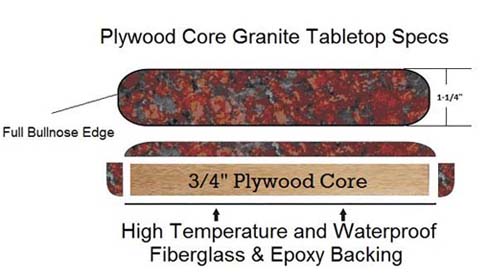 The natural granite table tops have a rounded edge (also known as a full bullnose edge) with a strong 3/4″ plywood core, hence how they are lightweight. They are 1-1/4″ thick and can handle high temperatures and are waterproof.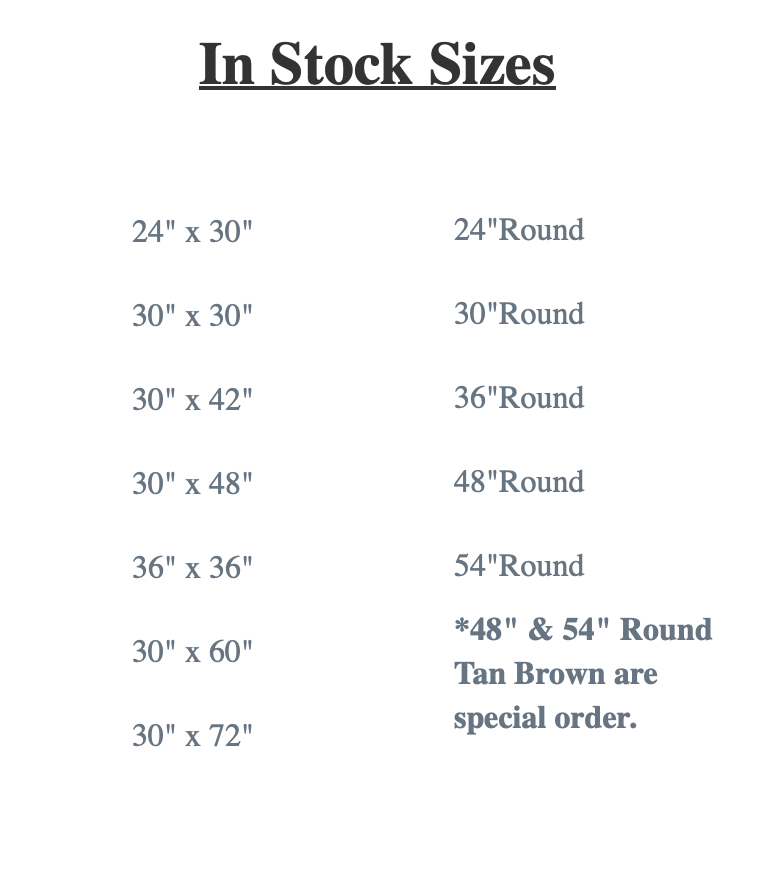 Giallo Fiorito (special order)
Quartz Table Tops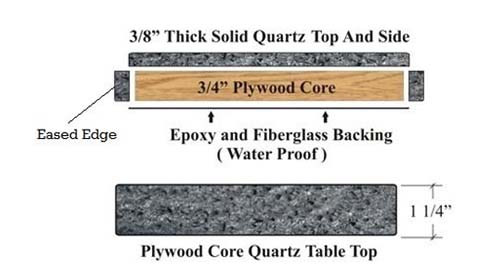 The quartz table tops have straight edges with a solid 3/4″ plywood core, also at 1-1/4″ thick and waterproof.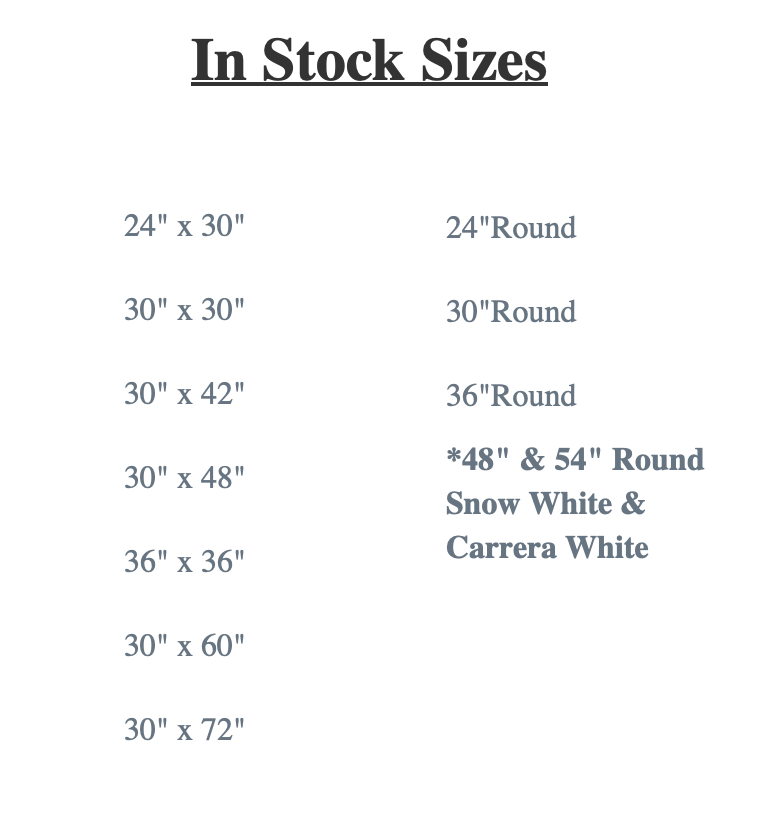 Thinscape Slim Decorative Slabs
Thinscape, 330 Series
European-inspired and only 1/2″ thick, this elegant surface is a rare combination of sleekness and strength.
Its timeless design expertly matches today's most sought-after lightly textured sheens and is crafted to resist impact, abrasions, and scratches. It's highly cleanable, stain resistant, and requires no sealing.
Cut to size in-house for your table needs.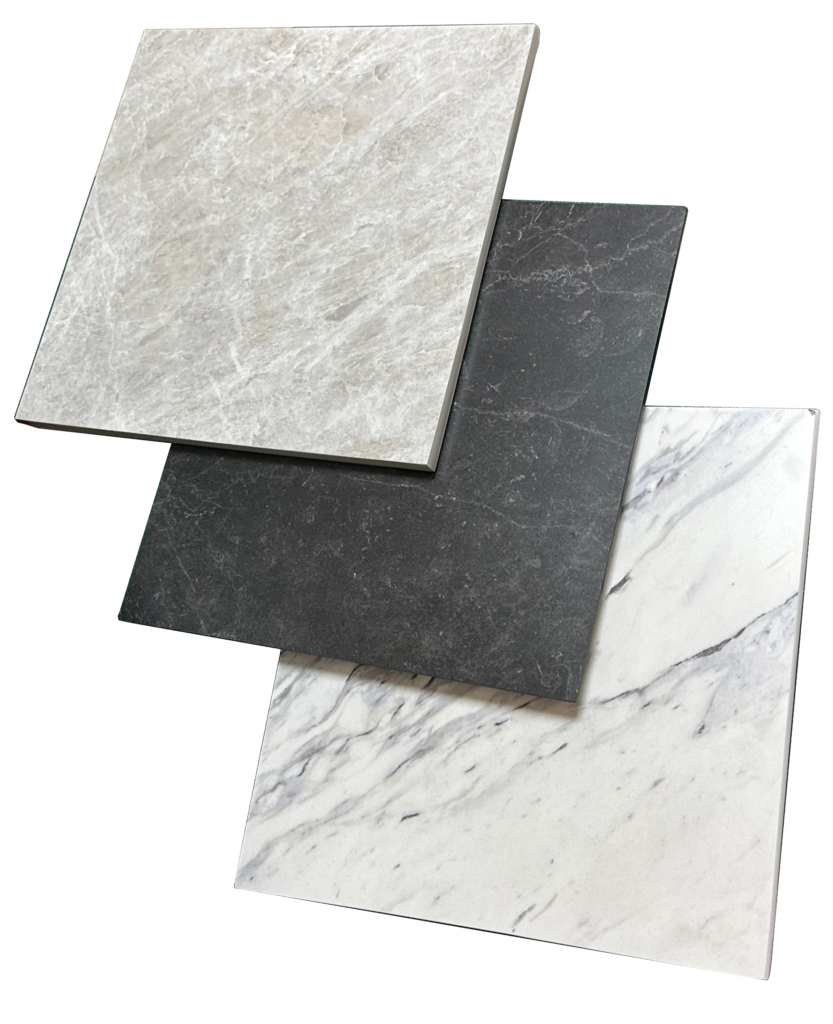 Metal Table Tops
Tavira, 732 Series
High quality mesh steel in various sizes.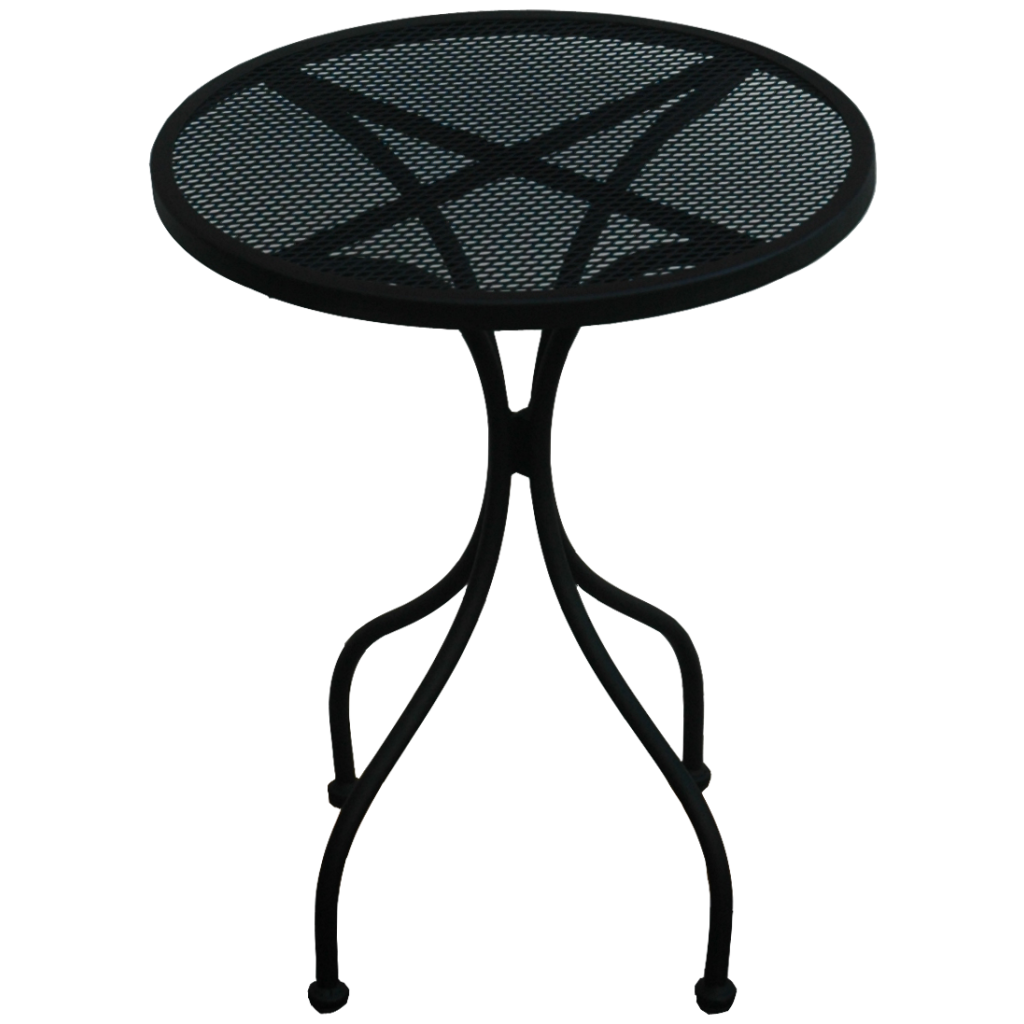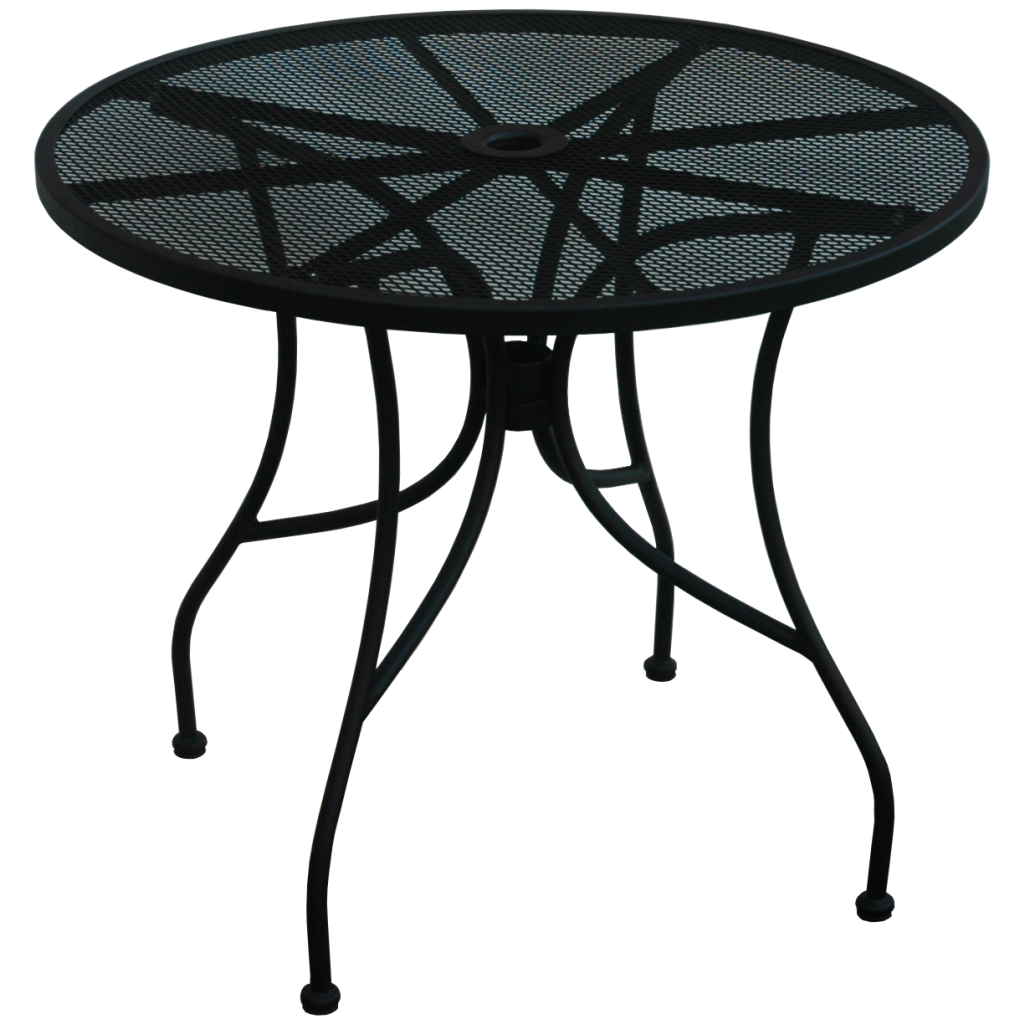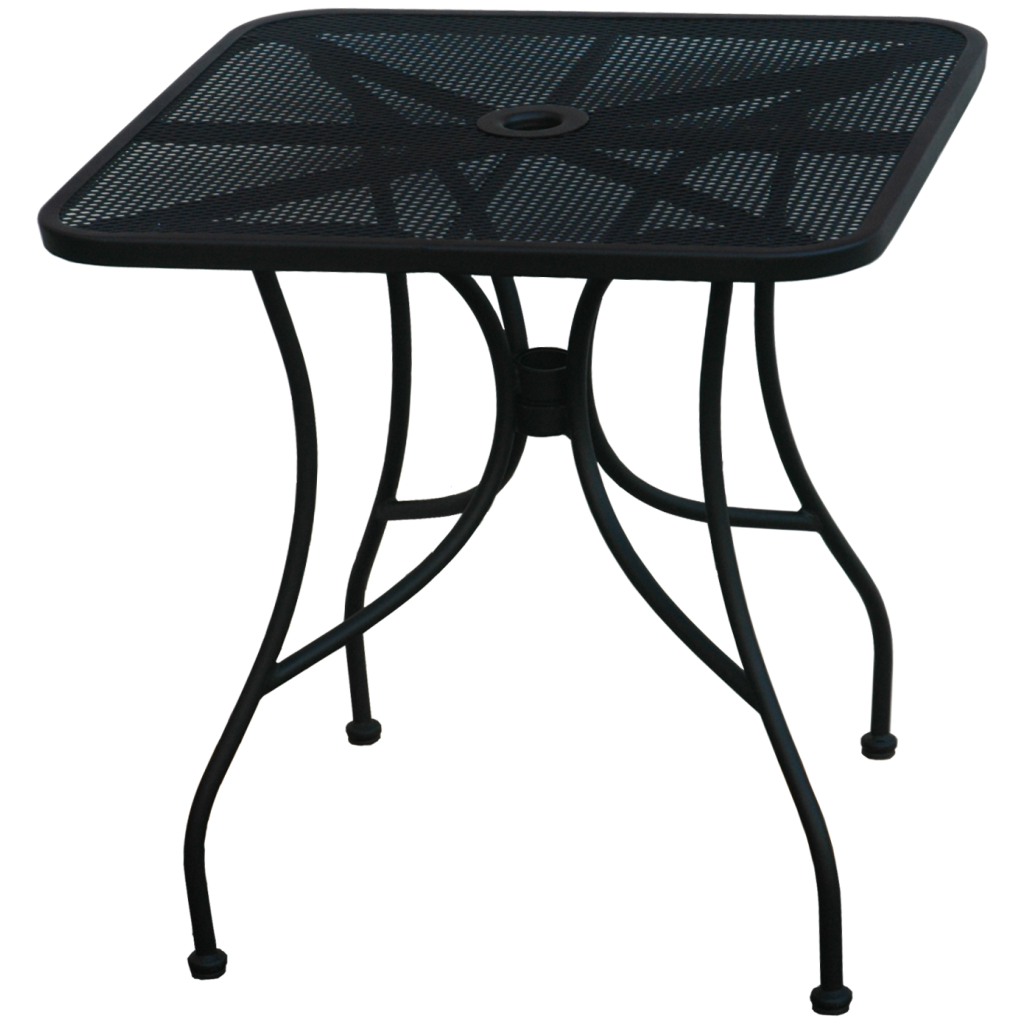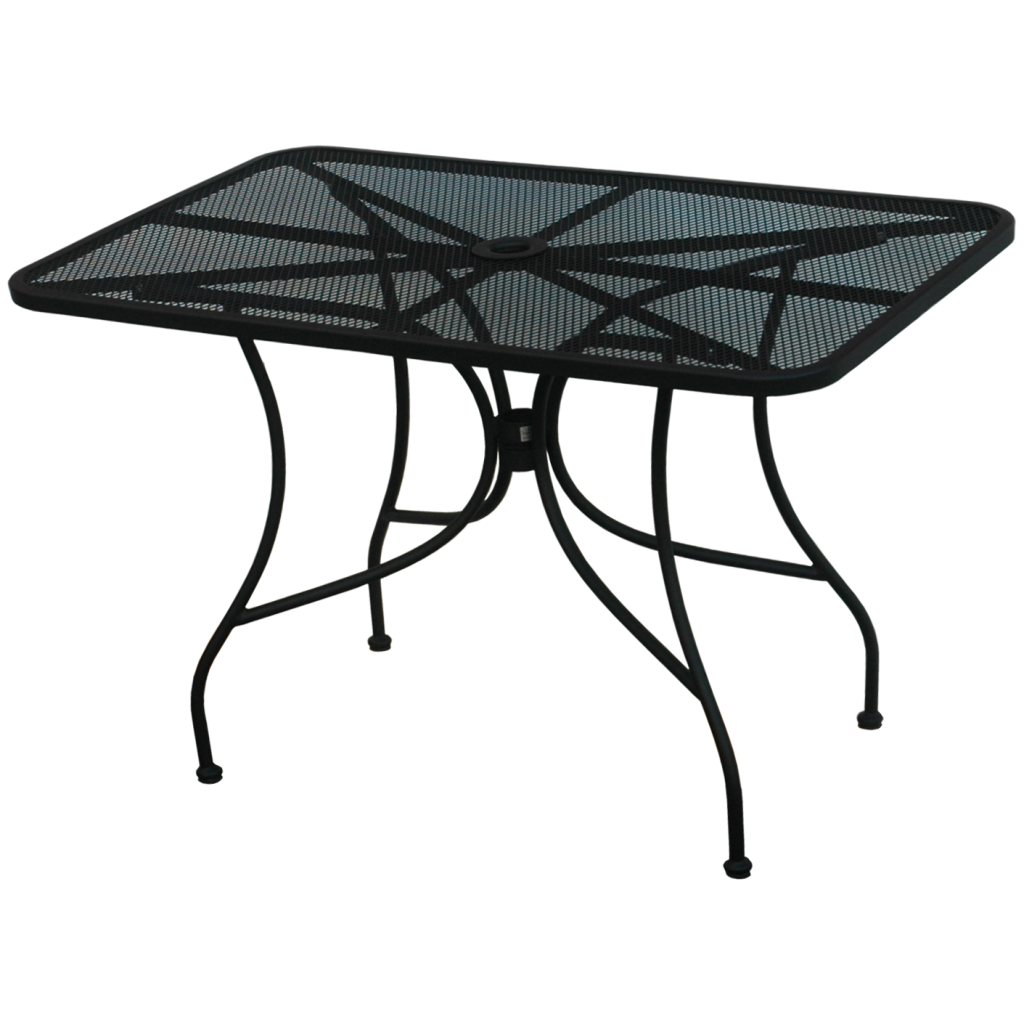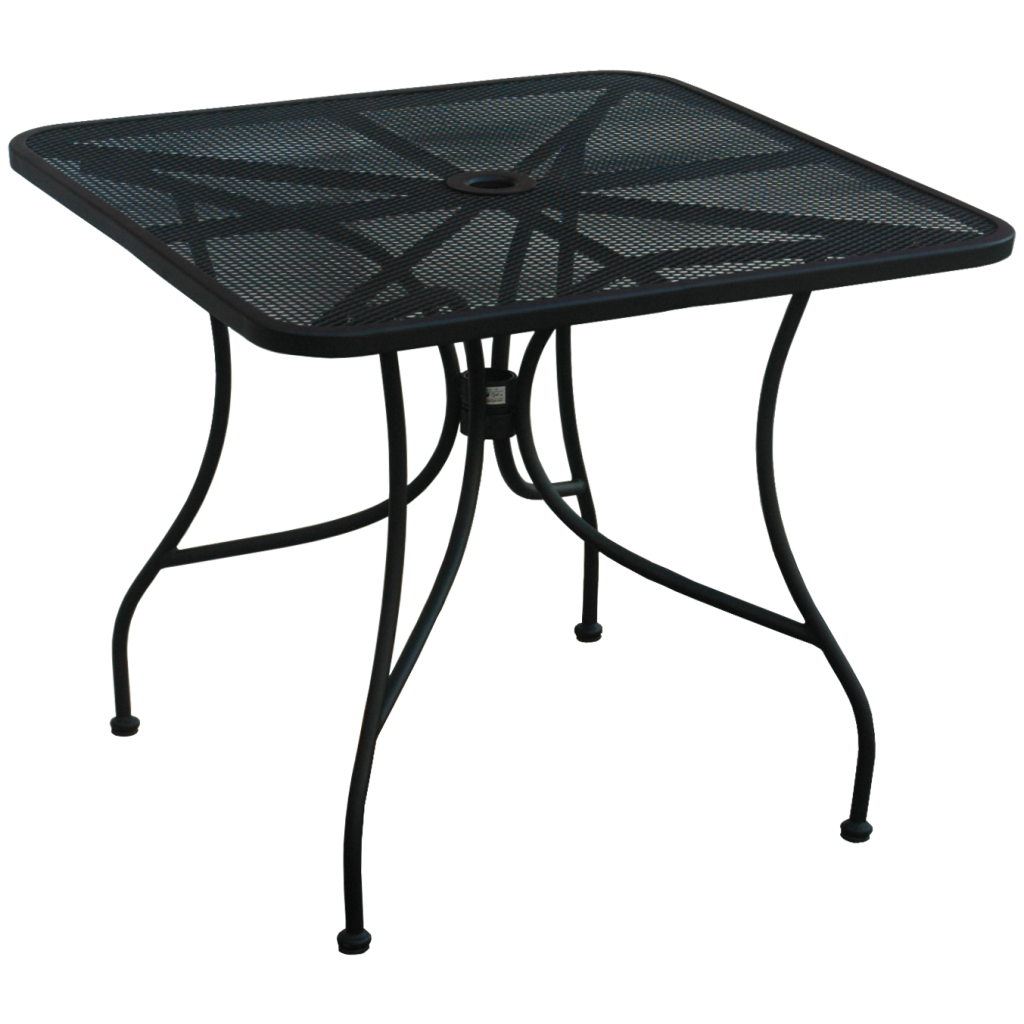 Portofino, 760, 761, 762 Series
The Portofino series comes in three sizes as shown below. Any of the three types of slats can be used with any of the sizes.
760 – black plastic, 761 – ironwood slats, 762 – grey aluminum, 763 – Versa melamine top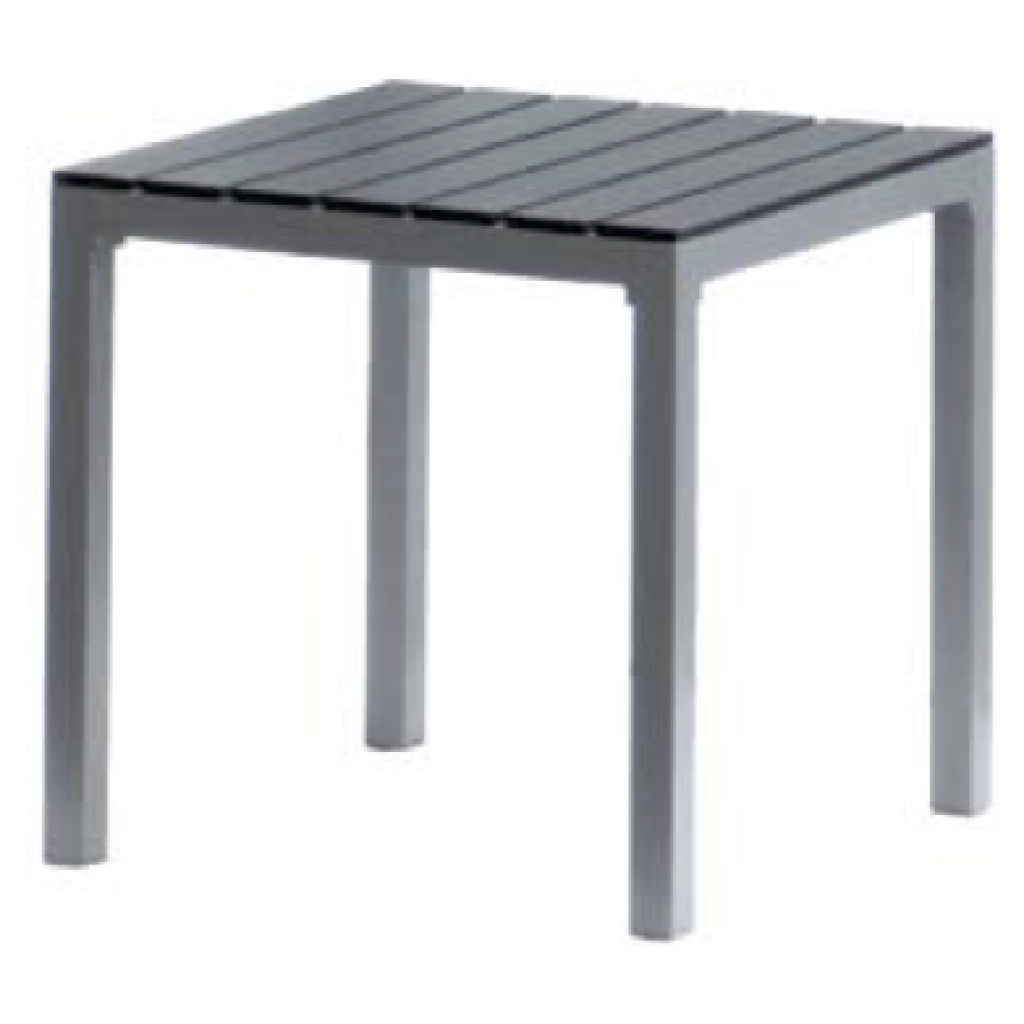 760-3030
black plastic slats shown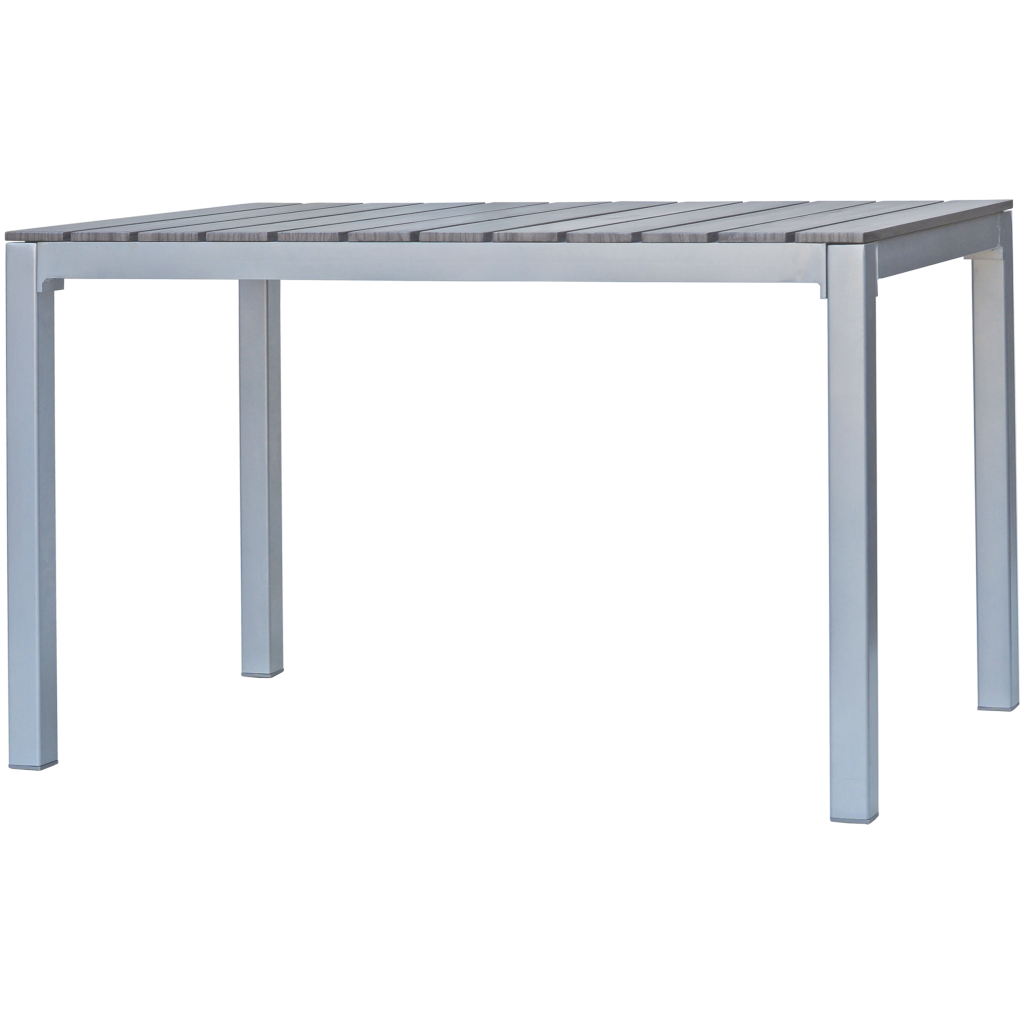 762-3048
grey aluminum shown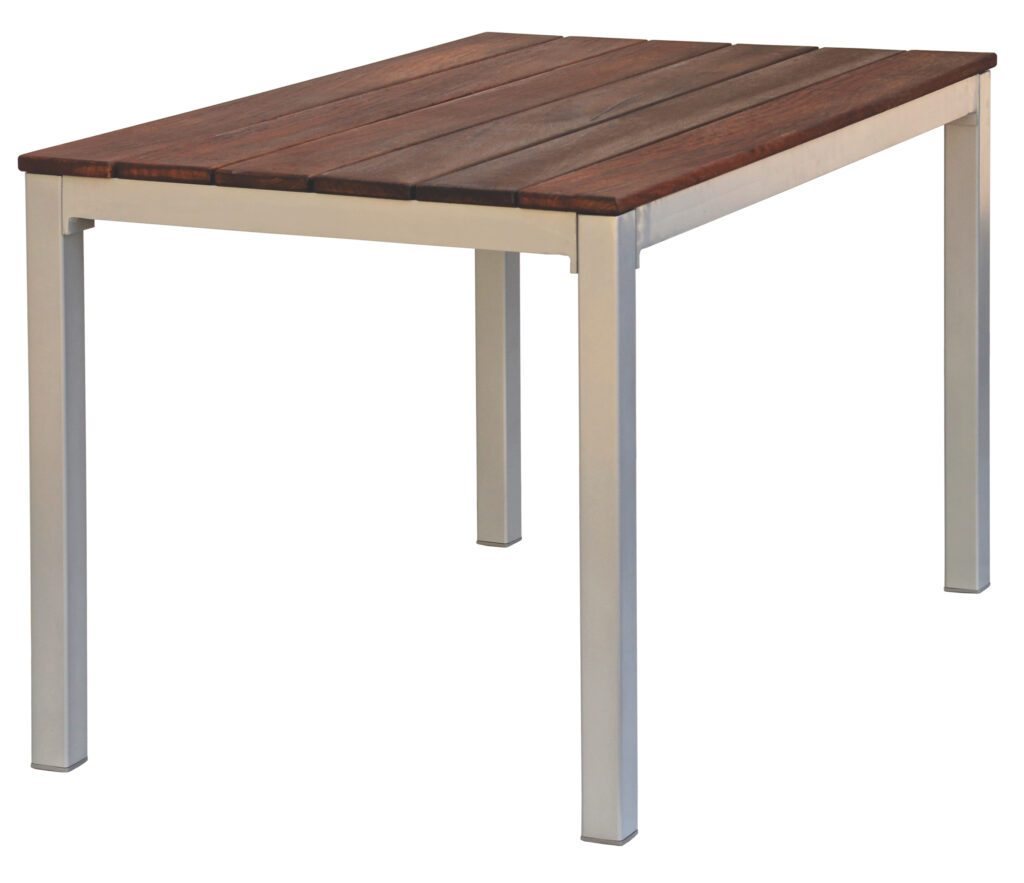 761-3636
ironwood slats shown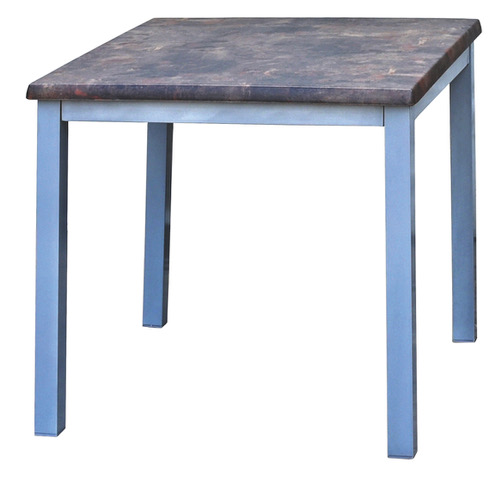 763-3030
Versa melamine table shown
Inox, 720 Series
The 720 Inox series is a classic stainless steel outdoor top, with matching chrome base when requested.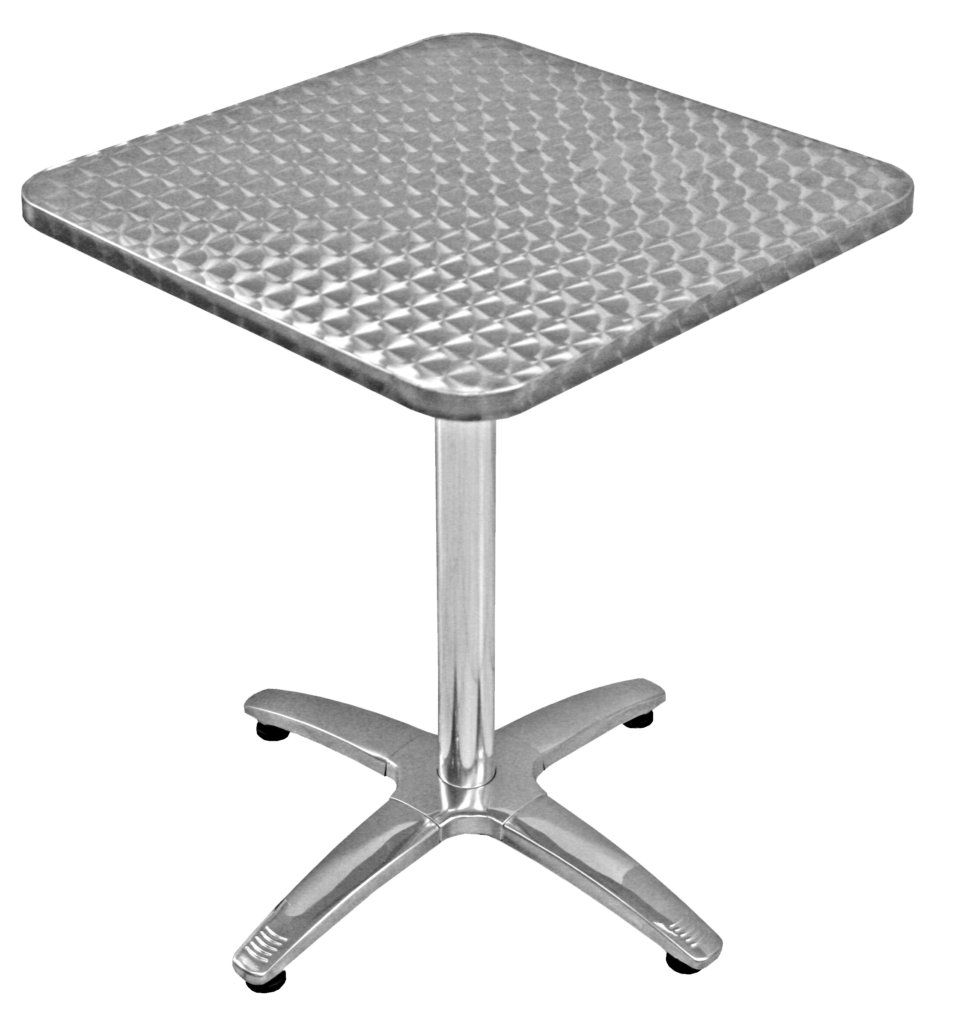 720-2424
720-2828
720-3232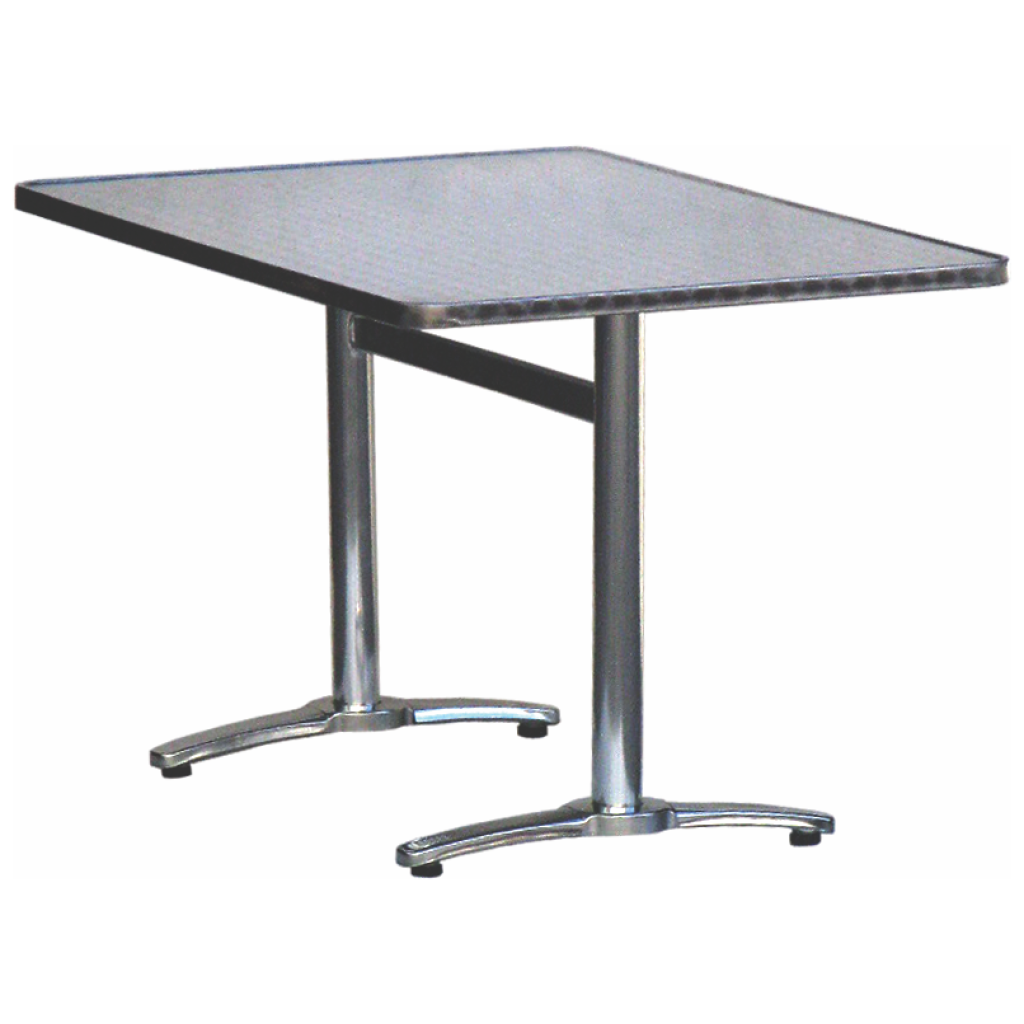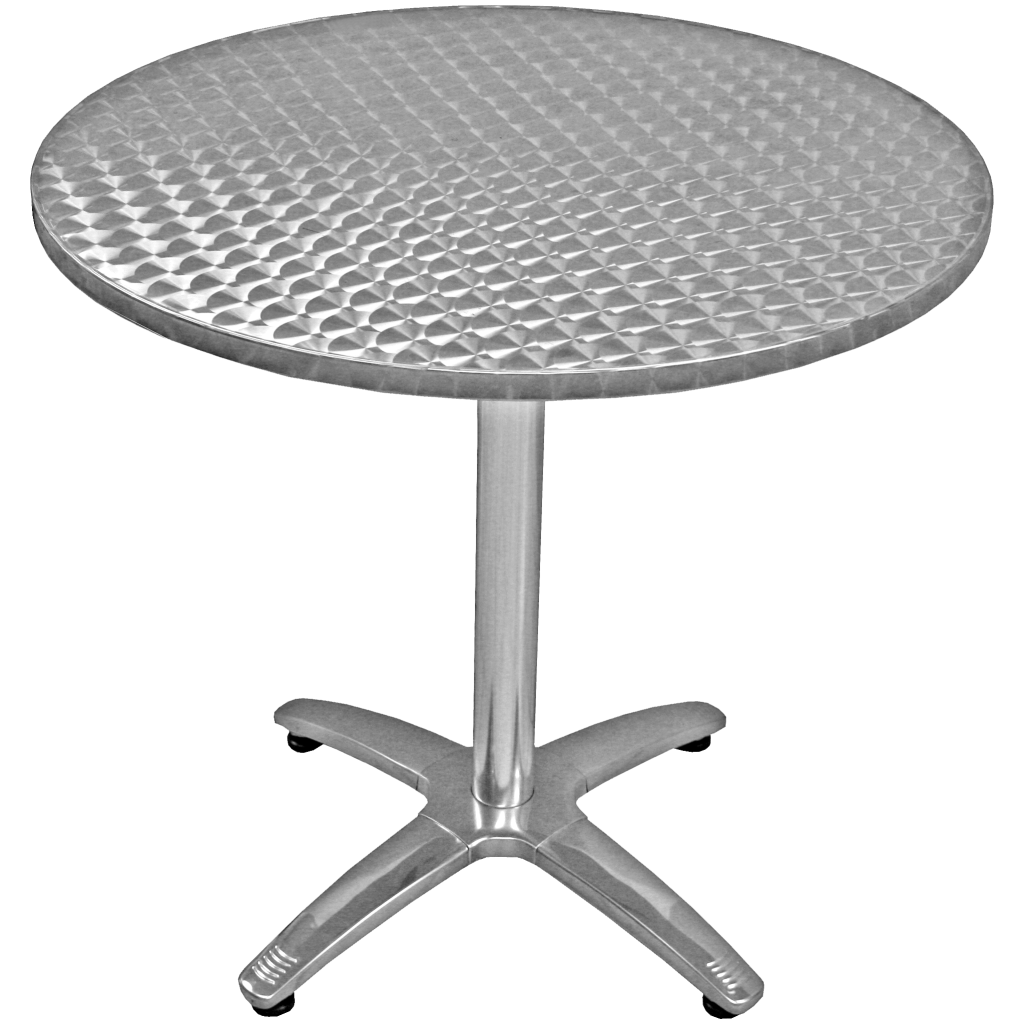 Melamine Table Tops
Versa, 370 Series
In the restaurant business, hospitality business or at home table tops must withstand tremendous abuse, day in and day out: scratches, acids, grease, hot cigarette, rain and heat from the sun. These one-piece resin tables shrug it all off without a trace. Our patented manufacturing process makes these table tops impervious to mechanical, thermal and chemical effects. The coverings with decor or material-based designs are pressed homogeneously against the wood material to create a smooth, closed surface that is easy to clean and satisfied the hygienic requirements of the restaurant business.
Unlike our manufactured wood-core table tops, these come in preset sizes and designs. You do not need to worry about deciding on the edges; it's seamless with the top, giving you a unique look.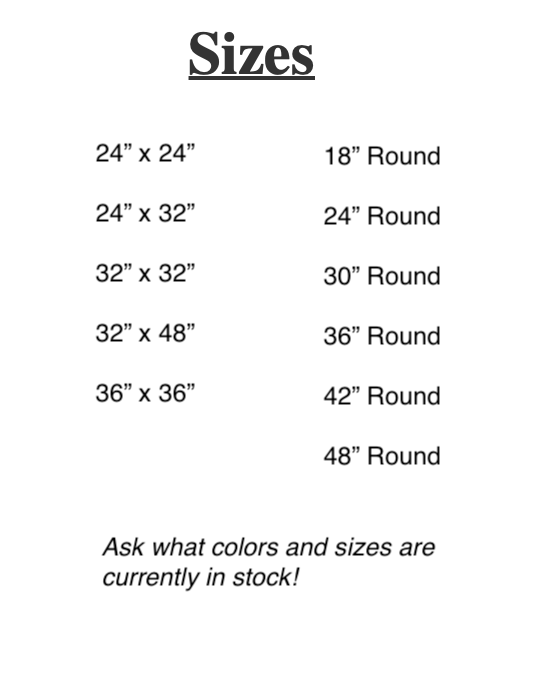 Top Left: Bayou Oak
Top Right: Almeria Marble
Bottom Left: Weathered Barnside
Bottom Right: Oxide
Middle: Sienna Marble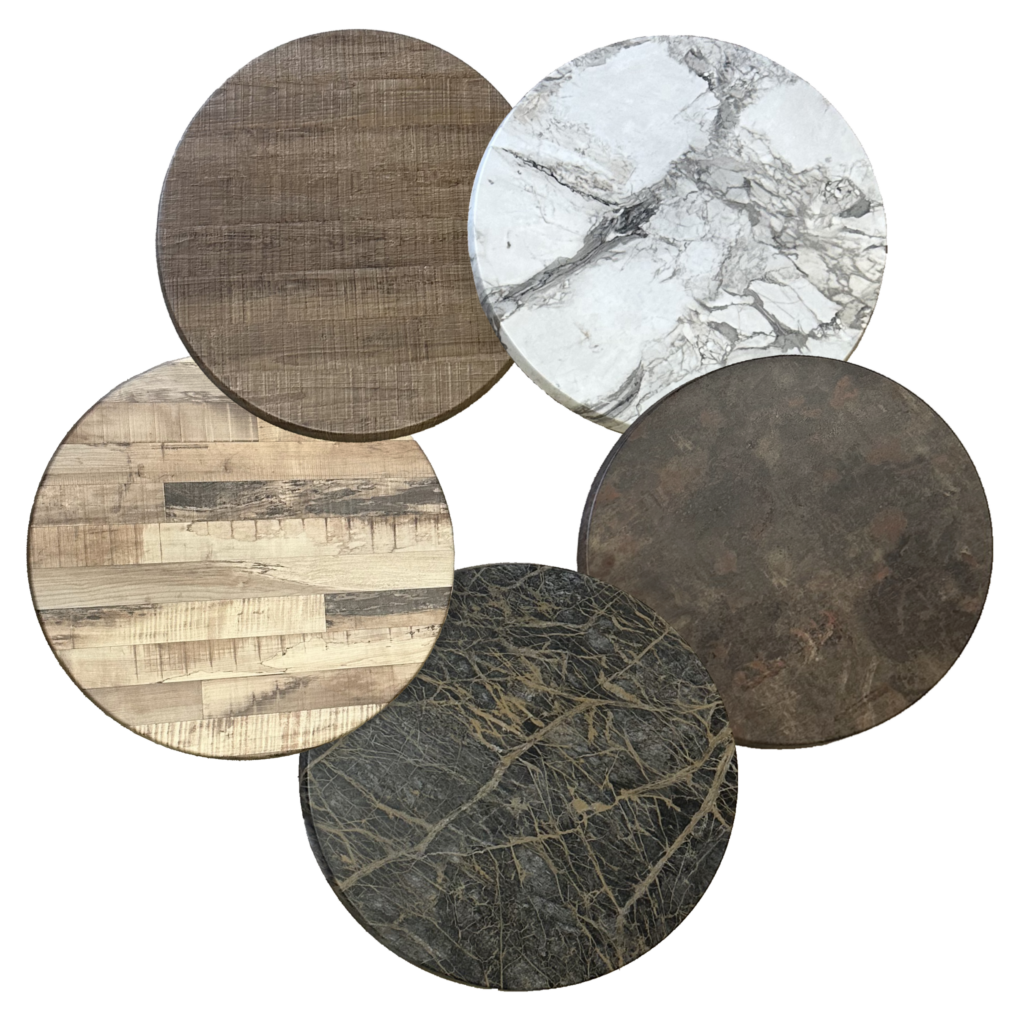 Ironwood Table Tops
Eppe, 690 Series
Ironwood designed specifically for the outdoors, our ironwood tables are cut to size, atop sturdy aluminum frames. Gap and groove styles can be requested.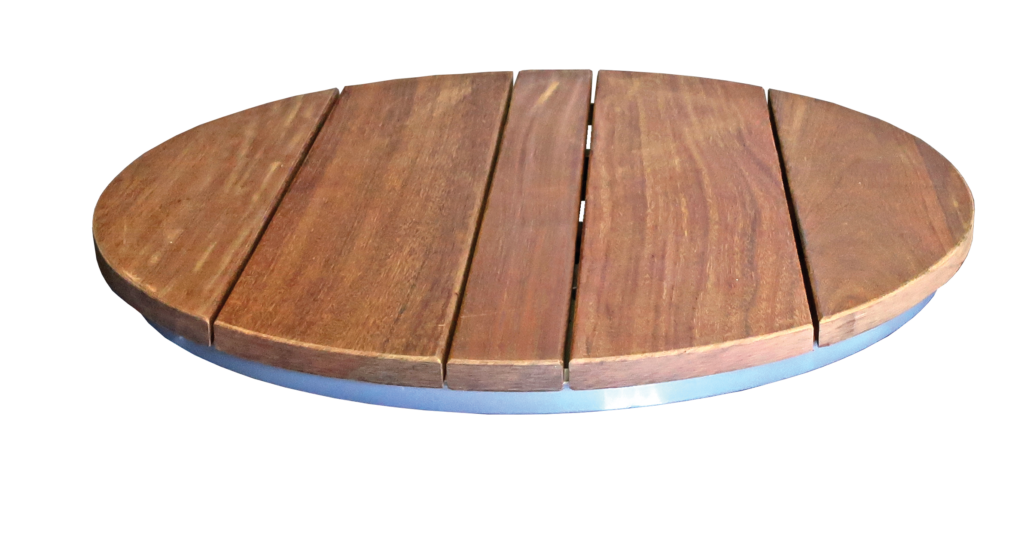 The Table Gallery
For ideas and visuals of the possibilities, please peruse the gallery. Only outdoor tables are kept in stock; custom made and eppe tables must be ordered.