For our customizable wood-core tables that we manufacture here in Houston, there are three things to look for: laminate, edging, and sizes. For laminate, you merely have to choose the laminate you like – you can walk in and choose from our wall of sample laminate, or you can find one you've seen elsewhere, and we'll give you a price quote.
Edging
We have a large selection of edge choices, whether you're looking for a rounded or straight edge; an aluminum edge; a plastic edge; or even our padded edges.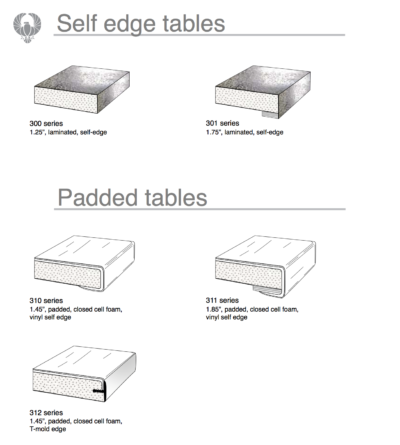 Shapes & Sizes
Though we can make any size table, here are our standard sizes and shapes:
Additionally, we have other shapes that you may find some interest in. Please talk to one of our sales representatives for details and pricing.

Go to Top